Motif: Yellow and Tangerine
Church: Our Lady of Mt. Carmel Shrine Parish
Reception Venue: Fr. Mark Horan Hal
Hotel Preparations: Richmonde Hotel
Caterer: Eloquente
Photographer and Videographer: Parkershot Photography
Wedding Rings: Mayfair Jewelry Shop
Wedding Gown Couturier: Adora's Creation
Bride's Shoes: Abbylyn
Hair and Make Up Artist: Val Villarin
Music and Entertainment: Anima Choir
Florist: Mang Boy Mahusay
Invitations: Cardprints
Host: Sweet Casuyon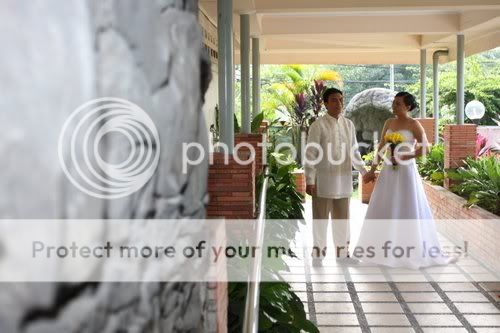 Thanks to Rye for sharing their great photos.